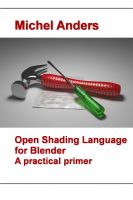 Open Shading Language for Blender
by

Michel Anders
(4.00 from 1 review)
Learn how to program Blender's scripted shader nodes in Open Shading Language to get the most out of Blender's Cycles rendering engine. Using practical examples and clear illustrations this book will take you from simple patterns all the way to complex materials in small and gentle steps.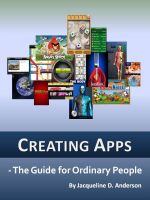 Creating Apps - The Guide for Ordinary People
by

Jacqueline D. Anderson
Have you ever had that wonderful idea for an app and wished you could take it further? How can someone with no technical skills enter this exciting new market and create their first app? This book is a guide for non-programmers to learn how to create and publish their own mobile apps. Understanding the process is the key and this guide will cover that process from start to finish.