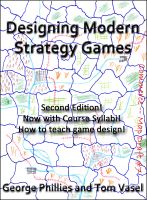 Designing Modern Strategy Games
by

George Phillies
"Designing Modern Strategy Games" is the definitive textbook on game design. It offers rules descriptions, a synoptic analysis of design elements, recommendations of great game designers, more than 100 design projects, and an inspiring essay by Greg Costikyan. This, the second edition of Phillies and Vasel's 2006 text, includes three course plans from Phillies' college-level game design course.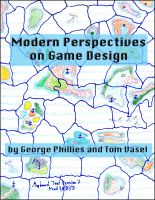 Modern Perspectives on Game Design
by

George Phillies
Second Edition! The Second Edition of Phillies and Vasel's Contemporary Perspectives in Game Design, now with more material, more discussion problems, and a complete course syllabus from Phillies' university-level game design course.
Related Categories