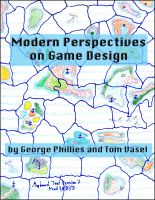 Modern Perspectives on Game Design
Second Edition! The Second Edition of Phillies and Vasel's Contemporary Perspectives in Game Design, now with more material, more discussion problems, and a complete course syllabus from Phillies' university-level game design course.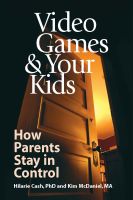 Video Games & Your Kids: How Parents Stay in Control
Video Games & Your Kids is for parents who are worried that their children may be spending too much time playing video games. Based on research and the authors' clinical experience, the book explains what gaming addiction is, how much gaming is too much, and the effects gaming has on the body and brain.