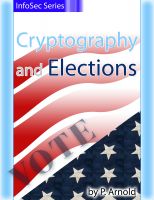 InfoSec Series: Cryptography and Elections
Watching the 2000 election recounts unfold in Florida led many Americans to question if the current method of calculating votes was secure and efficient. It is clear that a great deal is at stake when an election system fails. Voting needs to be 100% accurate and accountable. One of the concerns is whether or not an accurate voting process can occur without paper in a secure manner.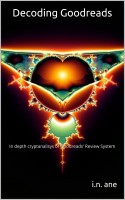 Decoding Goodreads
(5.00 from 4 reviews)
In depth crypt-analysis of Goodreads review system. Copyright © 2014-15 I.N. Ane All rights reserved.