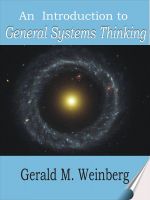 An Introduction to General Systems Thinking
For more than thirty-five years, this book has been hailed as an innovative introduction to systems theory, with applications in software development and testing, medicine, engineering, social sciences, architecture, and beyond. Used in university courses and professional seminars all over the world, the text has proven its ability to open minds and sharpen thinking.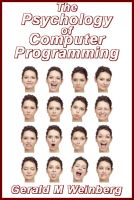 The Psychology of Computer Programming: Silver Anniversary eBook Edition
A penetrating analysis of the intelligence, skill, teamwork, and problem-solving power of the computer programmer. Topics include egoless programming, intelligence, psychological measurement, personality factors, motivation, training, social problems on large projects, problem-solving ability, programming language design, team formation, the programming environment, and much more.