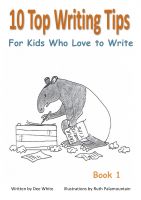 10 Top Writing Tips For Kids Who Love to Write
(5.00 from 2 reviews)
Handy tips and activities for young writers who aspire to be published. This is the first book in the 10 Top Writing Tips For Kids series. It will inspire and help young writers to create great characters and use all five senses to enhance story descriptions.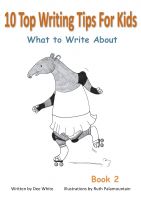 10 Top Writing Tips For Kids: What to Write About
This book is for young writers looking for inspiration and ideas to get them started on a fabulous new story. It's full of tips and ideas to spark the imagination. It's also a great classroom resource for teachers.