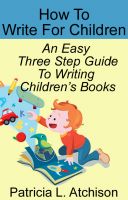 How To Write For Children An Easy Three Step Guide To Writing Children's Books
by

Patricia L. Atchison
How To Write For Children is for anyone who has an idea for a children's book, and doesn't know what to do next. This book is an easy three step guide that teaches how to take a story from an idea to a completed project ready for publishing. Also included are samples of summary, synopsis and outlining tools talked about within this book and examples of manuscript preparation and layout.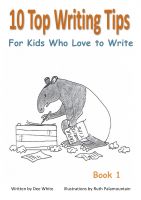 10 Top Writing Tips For Kids Who Love to Write
by

Dee White
(5.00 from 2 reviews)
Handy tips and activities for young writers who aspire to be published. This is the first book in the 10 Top Writing Tips For Kids series. It will inspire and help young writers to create great characters and use all five senses to enhance story descriptions.