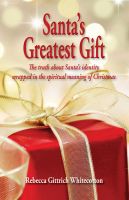 Santa's Greatest Gift: The Truth about Santa's Identity Wrapped in the Spiritual Meaning of Christmas
(5.00 from 2 reviews)
Rumors are flying that Santa is not real, and that he takes away from the true meaning of Christmas. Santa responds to these accusations, revealing his true identity and shedding light on the Christ Spirit present in every soul on earth. It is Santa's hope that the peace of Christmas will be found through the recognition of the Giving Spirit and the Christ Spirit inside ourselves and others.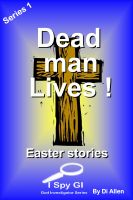 Dead Man Lives!
(5.00 from 1 review)
"A large crowd of soldiers turned up to arrest Jesus. They carried clubs and spears in case he got violent." Shh, don't tell anyone! We're spies. We're spying on God! Have you ever thought about God? What's he like? Is he real? Don't just go by what others have told you. Why not investigate for yourself? Dead Man Lives! - try it, Enjoy!