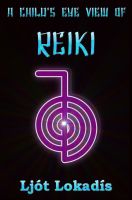 A Child's Eye View of Reiki
by

Ljót Lokadis
Readable for ages 8 and up and palatable for teens and adults, "A Child's Eye View of Reiki" is a short but comprehensive guide to this formerly mysterious practice of "laying on hands" to support good emotional, physical, and spiritual well-being. Learn the history, basics, level system, and advanced practice of Reiki with clear text, drawings, and ample photographs of the author and a patient.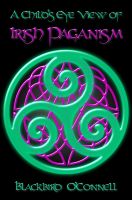 A Child's Eye View of Irish Paganism
by

Blackbird O'Connell
(4.00 from 1 review)
The old faith of Ireland comes alive once more. In these pages, learn the history and mythology of the Emerald Isle – from the last Ice Age, The Four Invasions, and on through to the Troubles. Fear the Fomorians and the Fir Bolg; and thrill to the adventures of the Old Gods and Goddesses. Written for children age 8 to 13, this book is an easy read for busy adults as well.