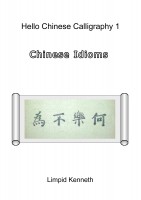 Hello Chinese Calligraphy 1 - Chinese Idioms
by

Limpid Kenneth
Chinese calligraphy is normally regarded as one of the "arts" in the countries where it is practiced. The calligraphy of Chinese characters is an important and appreciated aspect of Chinese culture. Chinese Idioms, also called chengyu, are a type of traditional Chinese idiomatic expressions, most of which consist of four characters.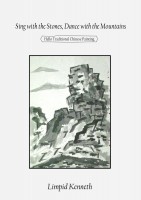 Sing with the Stones, Dance with the Mountains
by

Limpid Kenneth
Traditional Chinese Painting always gives prominence to its peculiar texture. Landscape painting has been called "China's greatest contribution to the art of the world". In this book, you will enjoy many "viewing stones" - naturally formed boulders, typically limestone from the banks of mountain rivers that has been eroded into fantastic shapes.