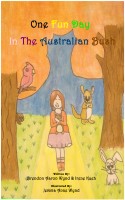 One Fun Day In The Australian Bush
(5.00 from 1 review)
One Fun Day In The Australian Bush is written by Brendon Wynd and Irene Kueh. It's about six children who go on an adventure in the great Australian Bush. Join the children as they encounter many kinds of wild life. There are a lot of cute and fury animals and also different bird species. Each animal is featured in colorful drawing and accompanied by beautiful rhymes.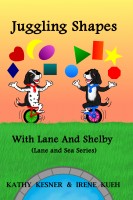 Juggling Shapes With Lane And Shelby
(5.00 from 1 review)
Presenting Book 5 in the Land and Sea/Lane and Shelby series! This book will entertain your child as it introduces 10 basic shapes with colorful pictures and cute rhymes. Your child will get to meet some of Lane and Shelby's furry friends as they present each shape – guaranteed to bring a smile or two.