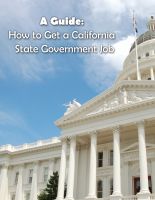 A Guide: How to Get a California State Government Job
State government jobs are waiting for you! This guide explains the path to state government employment in California. Learn how to search for the right job classification, schedule an exam and get to the hiring interview. Many organizations or individuals will charge you up to $100 to attend a workshop or seminar that teaches you only a portion of the information in this guide!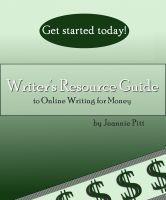 Writer's Resource Guide to Online Writing For Money
Learn how to supplement or substitute your present monthly income writing articles online. This ebook provides tips, tricks and information on many of the most popular article submission sites that will pay you to submit articles. Get hired directly or work on your own writing blog posts, submitting articles or designing easy-to-create webpages.