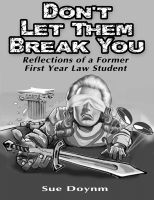 Don't Let Them Break You: Reflections of A Former First Year Law Student
(5.00 from 2 reviews)
Don't Let Them Break You is first person guide and exposé explaining the real elements and pitfalls of the law school system. Divided into three sections, the primary purpose of this book is to provide the reader with the information necessary to avoid those pitfalls. Both a first person cautionary tale and academic guide, it satisfies the reader's guilty pleasure and need for information.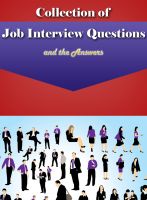 Collection of Job Interview Questions and the Answers
(4.50 from 2 reviews)
Job interviews are always stressful - even for job seekers who have gone on countless interviews. The best way to reduce the stress is to be prepared. Take the time to review the common interview questions you will most likely be asked. Also review sample answers to the typical interview questions.