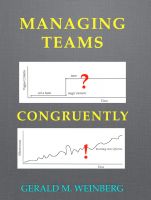 Managing Teams Congruently
To be effective, team managers must act congruently. These managers must not only understand the concepts of good software engineering and effective teamwork, but also translate them into their own practices. Effective managers need to know what to do, say what they will do, and act accordingly. Their thoughts and feelings need to match their words and behaviors.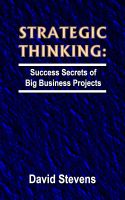 Strategic Thinking: success secrets of big business projects
In Strategic Thinking, Dr Stevens advocates that the formal group problem solving methodologies that he has refined and practised worldwide should be taken from the large government and private sector organisations and applied to small business to dramatically increase profitability.