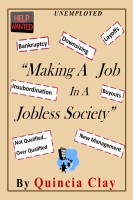 Making A Job In A Jobless Society
by

Quincia Clay
A magnificent e-book filled with information 'making a job', some starting from home. The author encourages the reader to think outside the box and do things they would love to do.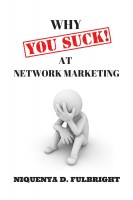 Why You Suck at Network Marketing
by

Niquenya D. Fulbright
President and CEO of Building Bridges Consulting, Coach Niquenya D. Fulbright, explains exactly why the average network marketer completely fails at multilevel marketing opportunities. Coach Niquenya provides an overview of the top 4 critical mistakes that network marketers make to S.U.C.K. so badly at making any profits. Perfect for direct sales professionals, entrepreneurs, and business owners.
Related Categories