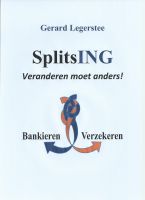 SplitsING
In SplitsING kijkt de auteur terug op zijn 34-jarige carrière met veel bijzondere ervaringen en uitdagingen bij bank-verzekeraar ING. De grote gevolgen van de kredietcrisis en noodgedwongen opsplitsing van het concern komen uitgebreid aan bod. De auteur heeft vele verandertrajecten meegemaakt en legt uit dat een andere aanpak en andere omgevingsfactoren tot meer succes zullen leiden.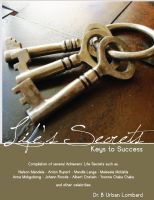 Life's Secrets: Keys to Success - a Coaching Model
This is a story about and an account of great Achievers' lives, the wonders of nature and the universe, which is packed with scientific facts, real life lessons, practical guidelines on the do's and don'ts of life and the hidden spiritual powers that are ingeniously interwoven with the human ethos that are vital to your life.