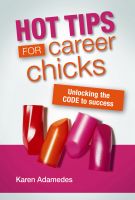 Hot Tips For Career Chicks: Unlocking the CODE to Success
by

Karen Adamedes
(5.00 from 1 review)
A unique career guide for women. It explores the subtleties & nuances of workplace culture & the challenges that women face. It provides must-know insights into how work works and over 200 practical and easy-to-implements tips to make it work for women. Includes how to effectively communicate, negotiate to earn what your worth, plan your career, know when to move on & resolve conflicts.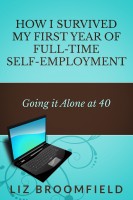 How I Survived My First Year Of Full-Time Self-Employment ... Going it Alone At 40
by

Liz Broomfield
(5.00 from 1 review)
In December 2011 I stopped being part-time employed / part-time self-employed and took the big, exciting (and scary) step into full-time self-employment. Except it wasn't scary, because I'd worked, planned, set goals and knew when it was time to do it. In this book I share exactly how I got to that stage. No tricks, no schemes to buy into, just solid and proven information and advice.