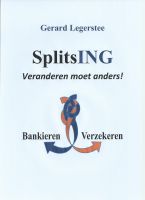 SplitsING
In SplitsING kijkt de auteur terug op zijn 34-jarige carrière met veel bijzondere ervaringen en uitdagingen bij bank-verzekeraar ING. De grote gevolgen van de kredietcrisis en noodgedwongen opsplitsing van het concern komen uitgebreid aan bod. De auteur heeft vele verandertrajecten meegemaakt en legt uit dat een andere aanpak en andere omgevingsfactoren tot meer succes zullen leiden.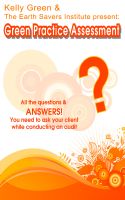 Green Practice Assessment
This eBook is perfect for new & established Eco Consultants, Sustainability Specialists, and Green Business Strategists who want to help their clients save a lot of money, improve employee morale, improve their bottom line, get great PR, and go green.