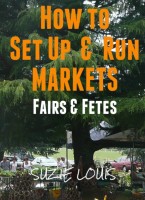 How to Set Up & Run Markets Fairs & Fetes
Everything you need to know and a step by step how to guide to setting up and running your own market, fair or fete from the nuts and bolts of dealing with local authorities to attracting stallholders and advertising in the age of social media. The book was written by a novice market organiser who applied her ability to absorb and understand the unfamiliar to small events management.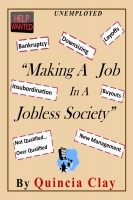 Making A Job In A Jobless Society
A magnificent e-book filled with information 'making a job', some starting from home. The author encourages the reader to think outside the box and do things they would love to do.