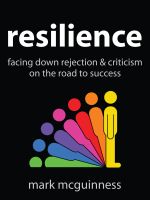 Resilience: Facing Down Rejection and Criticism on the Road to Success
(4.00 from 1 review)
If you want to achieve something original and meaningful with your life, you MUST learn to deal with rejection and criticism. Mark McGuinness shares stories and advice based on 16 years of coaching clients to get past rejection and criticism and achieve their goals. Whether you're an artist, entrepreneur, employee, athlete or campaigner, you'll find plenty of practical inspiration in Resilience.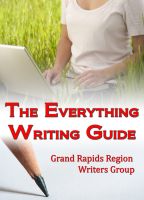 The Everything Writing Guide
This guide walks you through every aspect of writing a book, from "where do I get ideas?" to the intricacies of publishing contracts. It is the joint effort of the members of the Grand Rapids Region Writers Group. We created this guide to share with you things we've learned on our writing journey.