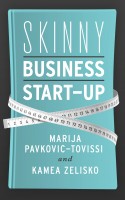 Skinny Business Start-Up
by

Marija Pavkovic-Tovissi

&

Kamea Zelisko
Dreaming about starting a business but do not know where to begin? The Skinny Business Start-Up book covers traditional obstacles that many entrepreneurs face when attempting to follow their dreams and suggests a very successful "skinny business" methodology to overcoming those obstacles. No money, experience or connections? No problem, read on to the "skinny business" approach to dreaming big!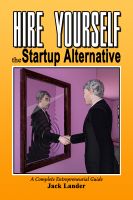 Hire Yourself, the Startup Alternative
by

Jack Lander
(5.00 from 3 reviews)
Possibly the best available entrepreneurial guide for the man or woman who wants to start their own business, and doesn't know where to start. Heavy on civilized marketing methods. Covers how to find or create a profitable product; how to position it; and how to create customers, and influence them to buy.