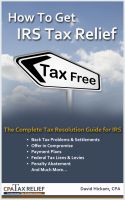 How To Get IRS Tax Relief - The Complete Tax Resolution Guide for IRS: Back Tax Problems & Settlements, Offer in Compromise, Payment Plans, Federal Tax Liens & Levies, Penalty Abatement, and Much More
Knowledge is power when dealing with the IRS. This complete tax resolution guide: Explains your rights and options when you owe back taxes, contains the latest IRS rules, procedures and links to forms, helps you gain confidence when communicating and negotiating with the IRS, contains valuable tips and strategies from the author, a tax relief expert, and is written in simple and concise language.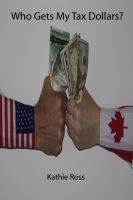 Who Gets My Tax Dollars?
UPDATED FOR 2011 - A tax guide for US professionals and consultants doing business in Canada. This book provides the information that US residents need if they are doing business in Canada. Please note - this book is no longer being updated. However, the information is still of value to many professionals. Therefore the book remains published (and is now free).