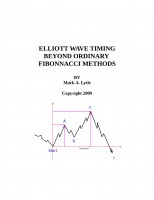 Elliott Wave Timing Beyond Ordinary Fibonacci Methods
by

Mark Lytle
For some time, Market Technicians have used Elliott Wave and Fibonacci time ratios to determine points of reversal. This conventional process involves looking for somewhat uncommon setups to be effective. With this book and it's newer, deeper mathematics, setups that are much more reliable and much more common can be found with the benefit of a more sophisticated method.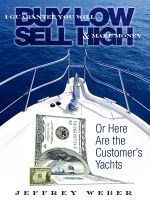 I Guarantee You Will Buy Low and Sell High and Make Money
by

Jeffrey Weber
(5.00 from 1 review)
Here is a great way to invest in stocks, ETFs, LEAPs and closed-end funds. My book shows an easy way to invest that tells you when to buy, when to sell, how much to buy or sell or when to do nothing. Book shows you how to use my Automatic Investment Management (AIM) in bull and bear markets. You receive FREE 350-page Adobe Acrobat version and a Free 1-yr newsletter subscription when you buy.
Related Categories