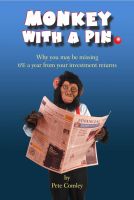 Monkey with a Pin: Why you may be missing 6% a year from your investment returns
(5.00 from 1 review)
This book shows that most private investors are likely to perform 6% a year worse than the industry's theoretical predictions of their returns. It looks in detail at reasons why investors underperform: poor skill, charges and survivorship bias. Monkey with a Pin encourages private investors to review their investing style and strategy to help them achieve better returns.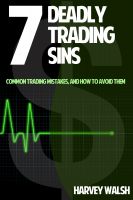 Seven Deadly Trading Sins
(4.00 from 1 review)
Best-selling trading coach Harvey Walsh uncovers the seven most common mistakes made by traders. Whether you want to trade stocks, futures, forex or options, this invaluable little book will reveal to you the errors that are keeping you from realising your full potential, and how you can overcome them.