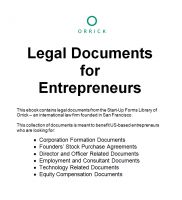 Legal Documents for Entrepreneurs
by

Penny Nova
This ebook contains US legal documents from Orrick - an international law firm based in San Francisco. This collection includes: • Corporation Forms • Founders' Stock Purchase Agreements • Director and Officer Docs • Employment and Consultant Contracts • Technology Docs • Equity Compensation Docs To modify & save these forms in MS Word format, go to the Paperwell.com website.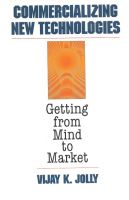 Commercializing New Technologies
by

Vijay K. Jolly
The author tackles the issue of technology commercialization, characterizing it as a dynamic process that proceeds through five stages: imagining, incubating, demonstrating, promoting, and sustaining...
Related Categories