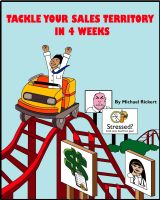 Tackle Your Sales Territory in 4 Weeks
(5.00 from 1 review)
Finally someone writes a sales book to help you organize and manage your territory. New and experienced reps will benefit from the tips and suggestions in this book. This book does not tell you how to close. Instead, you will get advice on how to tackle your daily tasks and divide your territory to improve efficiency and lessen anxiety. Written by a medical sales rep, the tips can be used by all.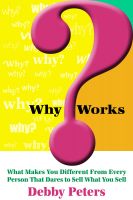 WhyWorks™: What Makes You Different From Every Person That Dares to Sell What You Sell
Are you looking for the key that will help you elevate your business above your competition? And have you been searching for the system that will put you first in the minds of your potential clients when they are looking for someone in your specialty? Discover how 8 business owners answered 10 easy questions and took their business from average to awesome. You will find out how to do the same!