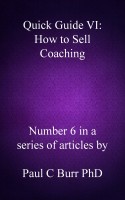 Quick Guide VI - How to Sell Coaching
I've coached hundreds of people around the world. I enjoy a higher-than-95% conversion ratio from prospecting to sales with the people who are seeking to be coached personally. This book shares with you... 1. A 'sales' process that can give you a greater than 95% success rate when selling to potential coaching clients. And answer the question... 2. How is it successful?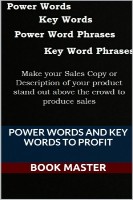 Power Words and Key Words to Profit
The proper techniques with examples provided on how to use key words effectively to make products more visible to potential customers. Included are words to use and those that shouldn't be used in sales copy. Real information for business owners in today's competitive business market.