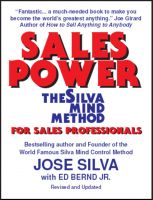 Sales Power, the Silva Mind Method for Sales Professionals
Would you like to learn how to actually use the untapped power of your mind to increase your sales and income? You can in this book from Jose Silva, founder of Silva Mind Control and the new the Silva UltraMind ESP System. Overcome limitations, develop your God-given intuition, program yourself for success, and make the rest of your life the best of your life. By Jose Silva with Ed Bernd Jr.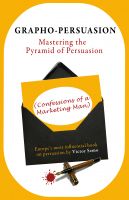 Grapho-Persuasion: Mastering the Pyramid of Persuasion (Confessions of a Marketing Man)
(5.00 from 1 review)
This is a pocket bible for the novice, timid and talented professionals, to help them to be more influential using Grapho-Persuasion. It is an innovative method, based on years of research, that blends together techniques from the sciences of graphology and persuasion for greater emotional impact. Know who people truly are, and you can move their heart easily.