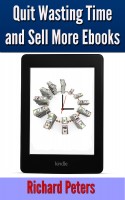 Quit Wasting Time and Sell More Ebooks
(4.70 from 10 reviews)
This guide is intended for the self-publishing, part-time writer who has no time for BS and needs to make every minute count. I'll show you, with detailed, real world examples, what's really worth the trouble and how to keep your marketing efforts laser-focused.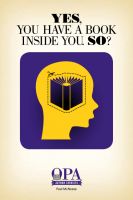 Yes, You Have a Book Inside You. So?
A guide to all the processes that occur between the instant you finish your manuscript and the day you hold the printed book in your hands--or download the first electronic copy to your hard drive. Written by a publishing expert, it offers a concise, accurate and motivating "roadmap" to guide the aspiring author through the maze of book development/publishing and into the exciting "book business."