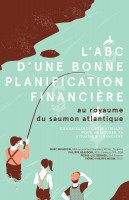 L'ABC d'une bonne planification financière - au royaume du saumon atlantique
by

Marc Beaudoin

,

Philippe Beaudoin

,

Pierre-Luc Bernier

, &

Pierre-Philippe Morin
C'est dans l'atmosphère détendue d'une excursion de pêche au royaume du saumon atlantique, que le lecteur, tout comme Mathieu et Léane, pourra obtenir de nombreux conseils liés aux finances personnelles. Placements, assurance de personnes, financement, stratégies de retraite... des notions souvent non apprises à l'école, mais essentielles pour garder le contrôle de son avenir financier.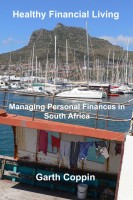 Healthy Financial Living - Managing Personal Finances in South Africa
by

Garth Coppin
The press has regularly published reports on the amount of debt the average person has. This book is aimed at those who want to improve their financial skills and aims to be of assistance to those who want to live healthily from a financial perspective. It is particularly for those living in South Africa. The book covers the author's journey towards financial health over his working life.