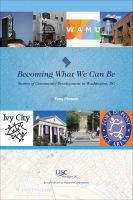 Becoming What We Can Be: Stories of Community Development in Washington, DC
(5.00 from 1 review)
This book chronicles stories of community development in Washington, DC. It gives insight into a movement that dreamed big, weathered setbacks, and persevered, bringing unimagined rebirth to neighborhoods such as Columbia Heights and the H Street Corridor. A clear and compelling account, it is a must read for anyone interested in resident led movements and neighborhood revitalization.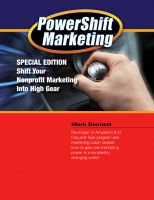 Powershift Marketing: Special Edition - Shift Your Nonprofit Marketing Into High Gear
(5.00 from 1 review)
Created for nonprofits, a successful marketing coach and developer of America's first frequent flyer program reveals more than 100 proven tips on how to gain real marketing power in a constantly changing world.