July Summer/Winter Sale
Specials for July 1–31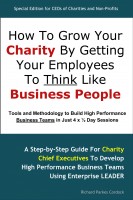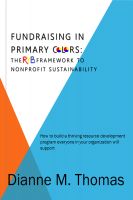 Fundraising In Primary Colors: The RYB Framework to Nonprofit Sustainability
Fundraising in Primary Colors: The RYB framework to Nonprofit Sustainability offers a rudimentary yet solid basis upon which to build a structure of process and accountability within your resource development program where everyone has a role in fundraising. It describes a simplified way to organize and execute the program, resulting in a truly organizationally-inclusive fundraising outcomes.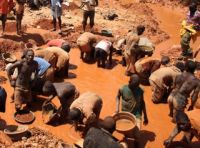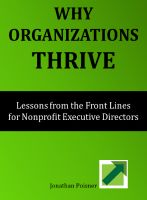 Why Organizations Thrive: Lessons from the Front Lines for Nonprofit Executive Directors
Why Organizations Thrive outlines fifteen lessons for nonprofit Executive Directors from a long-term nonprofit leader and consultant. It's the book the author wishes he could have read when he first started as a nonprofit leader 20 years ago. The book is designed to be read in a single sitting, with each short lesson including a mix of theory and practical tips.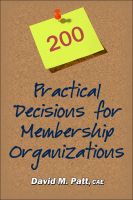 200 Practical Decisions for Membership Organizations
Find out how organizations can be more successful by making practical decisions that work best for their groups, rather than by blindly adhering to rules, customs, or so-called professional "norms." Applying common sense and independent judgment will yield better results than just doing what everybody else is doing.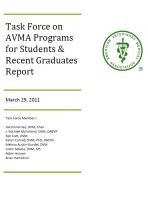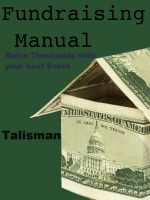 Fundraising Manual
This is detailed step-by-step guide to promoting an event. If you follow the suggestions given on the enclosed pages, your group will make money! Guaranteed! or your money back. And... the amount you'll earn is limited only by your willingness to put the suggestions to work.