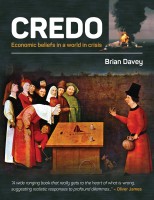 Credo – Economic beliefs in a world in crisis
by

Brian Davey
Originally part of moral philosophy, economics is a 'gospel' that human problems can be traced back to 'scarcity', with salvation in efficiency, competitive markets, specialisation, technology and growth. In the contemporary world this guiding faith in the pursuit of growth is crashing against ecological boundaries. The economic system is caught in a Catch 22.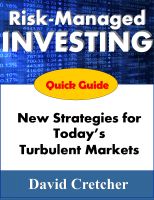 The Quick Guide to Risk-Managed Investing
by

David Cretcher
Want to take charge of your investments, but can't find a way to navigate today's turbulent markets? Having no luck with traditional advice? Don't understand what you're told or sold by your advisor? Is the economy a mystery? Solve your problem, ditch the traditional advice and learn to control your investment risk. Find out how the economy and investments really work, in practice not theory.