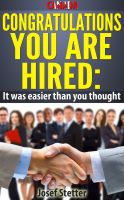 Canada, Congratulations You Are Hired: It was Easier than you thought
This is the ultimate resource guide to help anyone in any industry find a job they love. The book offers links to all sites to find work, links to employment agencies/recruiters, custom resumes, cover letters, thank you letters, most interview questions that are not pure technical and how to answer any interview question with the 7 rules to a WOW interview that GUARANTEES results! Go get hired!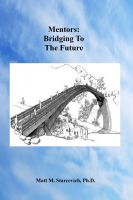 Mentors: Bridging To The Future
Helping mentors implement a change process with their Partner. At the heart is articulating and defining the Partner's Potential Self and Current Self then building plans to become their Potential Self. Supportive Tools and Processes are provided the pair to guide them step by step through the journey. The emphasis is on the Mentor playing the role our research supports of guided self-discovery.