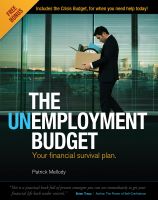 The Unemployment Budget
(5.00 from 1 review)
If you are you unemployed or money is getting tight this book is for you. Let's face it the last thing anyone wants to do is create a budget. But when your income is slashed you need a plan to survive! Using real life stories and easy to fill in forms this book will painlessly take you through the budget process. Free Bonus included: "The Crisis Budget" for when you need help today.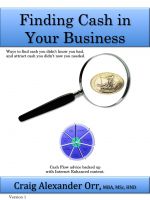 Finding Cash in Your Business
(4.00 from 1 review)
This book combined with the Internet enhanced content provides you with the tools to identify areas where you can generate more cash from existing turnover, improve the way your business handles cash, create competitive differentiation, attract additional funding and secure the longevity of your business.