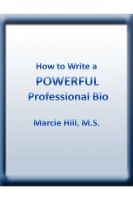 How to Write a Powerful Professional Bio
by

Marcie Hill
(5.00 from 1 review)
Are you doing wonderful things at work, at home and in your community? Do you have a professional biography that reflect these good works? If you do not have a bio, then this eBooklet is for you. It teaches you how to a write powerful bio that spotlights who you are, what you do and how you serve others.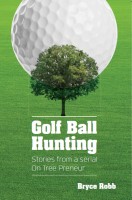 Golf Ball Hunting - Stories from a Serial On Tree Preneur
by

Bryce Robb
Business biography Have you ever had a sense there was something you wanted to do but were not sure where to start or whether you had the courage to do it? Bryce Robb is one of life's originals. From selling golf balls around the neighbourhood as a boy, through growing his first successful business and now to his rapidly expanding business/fitness network, Fit4Busines, let his story inspire you!