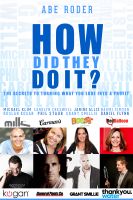 How Did They Do It?
For the first time, 8 of Australia's most successful entrepreneurs share their secrets, in one book! Over $1 Billion in collective revenue lessons in the one spot for you to learn from. In question and answer format you will discover how these entrepreneurs launched their brands to the masses and how you can too!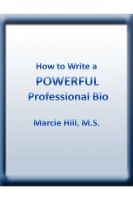 How to Write a Powerful Professional Bio
(5.00 from 1 review)
Are you doing wonderful things at work, at home and in your community? Do you have a professional biography that reflect these good works? If you do not have a bio, then this eBooklet is for you. It teaches you how to a write powerful bio that spotlights who you are, what you do and how you serve others.