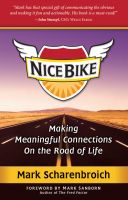 Nice Bike - Making Meaningful Connections On the Road of Life
A collection of stories based on making meaningful connections with others in both your work and in your life. Nice Bike can help you with your daily interactions, create more meaningful relationships and add more joy in your journey on the road of life. Acknowledge, honor, and connect and you will change the world, one person at a time.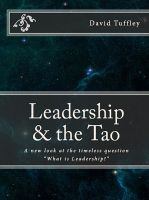 Leadership & the Tao A new look at the timeless question "What is Leadership?"
For thousands of years people have tried to understand the elusive quality of Leadership. Still no consensus. What it means to be a leader differs according to the circumstances. This book examines the timeless, underlying qualities that must be present in a person if they are to be perceived as a leader by those around them.