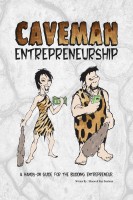 Caveman Entrepreneurship
by

Ray Steelman
So, you can't dance and sing like Michael Buble'...and you're not good looking.. You have no skills... no money... Just your dream? Hold your head up! This book is for you! This book is a road map of the things to do and not do to be a success in business. This book details how to start and run a business without a dime in your pocket. It's entertaining reading as well as informative.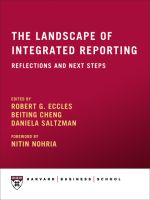 The Landscape of Integrated Reporting: Reflections and Next Steps
by

Beiting Cheng
(4.67 from 3 reviews)
This EBook is a collection of articles submitted by the participants to the Harvard Business School's 2010 "Workshop on Integrated Reporting: Frameworks and Action Plan." The purpose of this EBook is to help broaden the awareness of integrated reporting, to help give it greater definition and clarity, and to help spread its broad adoption around the world.
Related Categories