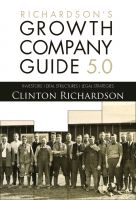 Richardson's Growth Company Guide 5.0 - Investors, Deal Structures, Legal Strategies
The 5th edition of a critically acclaimed resource for entrepreneurs and private company investors written by a "veteran legal practitioner" who "knows his stuff." Contains 250+ strategy-packed entries that answer the questions most frequently asked by owners and operators of growing companies as they search for funding, negotiate financing terms, and address other critical issues.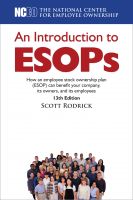 An Introduction to ESOPs, 13th Ed.
This book explains the rules, uses, benefits, and other aspects of employee stock ownership plans (ESOPs). An ESOP is a benefit plan through which employees can become owners in their companies at no cost to themselves, at the same time that the company and its owners receive major tax benefits. ESOPs are commonly used to buy out owners of closely held businesses but have many other applications.