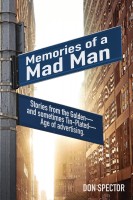 Memories of a Mad Man
by

Don Spector
Was the world of advertising really as colorful as it seemed in the TV show "Mad Men"? See for yourself. Author Don Spector, a genuine Mad Man himself, captures that often-wild world in Memories of a Mad Man. The creativity that birthed much great advertising, the alcohol, the famous, and the infamous people he dealt with. They're all part of a book that portrays a most memorable era.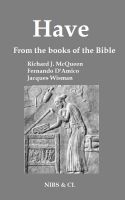 Have - From the books of the Bible
by

Richard J. McQueen
The subject of "Have", based on thematic studies conducted by Fernando D'Amico and Jacques Wisman, is proposed in this book as a themed walk through the passages of Scripture from the Old and New Testament. The having is a fundamental category of human thought and is a serious mistake to create a conflict between this category and that of being.