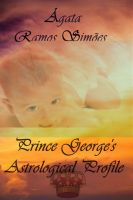 Prince George's Astrological Profile
An analysis of the Astrological birth chart of Prince George, son of Kate Middleton and Prince William. Here is explored the meaning of his Sun, Moon, Mercury, Venus and all other planets that compose his birth chart. How is the little Prince's inner being?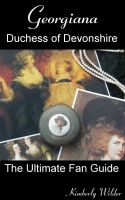 Georgiana, Duchess of Devonshire: Ultimate Fan Guide
Georgiana, Duchess of Devonshire is the great-great-great-great aunt of Princess Diana and a relative of Baby Cambridge.This ultimate fan guide celebrates Georgiana's life as loving mother, entertaining friend, de facto politician, and Empress of Fashion. It includes reviews and an "Absolute Plot Spoiler" for biography, movie, and DVD. A must read for fans of Georgiana, Duchess of Devonshire.