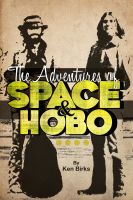 The Adventures of Space and Hobo
the Adventures of Space and Hobo is the story of two Vietnam Vets who took up the hippie lifestyle by allowing fate to be their guide while navigating through the spiritual maze of the 1970s. They hopped freight trains and hitchhiked from one city to another while using their wits and street knowledge as they traveled as vagabonds looking for the next free ride to nowhere in particular.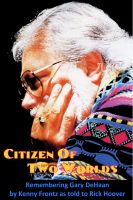 Citizen of Two Worlds: Remembering Gary DeHaan
He was singing in churches and as a guest on radio broadcasts even as a child. Here his assistant and friend of twenty years, Kenny Frontz, recounts Gary DeHaan's story including the encounters they had along the way with other Christian singers and ministers like Andre Crouch, Bill Gaither and Billy Graham. He also shares the inside story of Gary's final struggle with terminal heart disease.