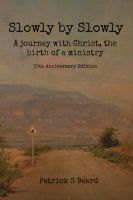 Slowly by Slowly
by

Patrick Beard
Growing up in a small Mississippi town Patrick dreamed of being a missionary to some exotic far away place. Through a series of disappointments, illness and heartbreak he was compelled to follow a narrow path. This would-be adventurer was being called to die to himself and live in Christ.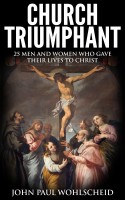 Church Triumphant: 25 Men and Women who Gave Their Lives to Christ
by

John Paul Wohlscheid
In Church Triumphant, you can read the lives of 25 men and women who dedicated their lives to God and the Catholic Church. These men and women are heroes of virtue and prayer who helped change the world for Christ. The biographies are written concisely with the goal of giving you the chance to learn about great saints in a short amount of time.