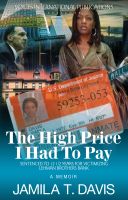 The High Price I Had To Pay: Sentenced To 12 ½ Years For Victimizing Lehman Brothers Bank
(5.00 from 3 reviews)
The High Price I Had To Pay is a captivating real-life story written by author Jamila T. Davis, who is currently serving a 12 ½ year prison sentence. Before Lehman's collapse, Davis was accused of being the 25 year old mastermind who defrauded the bank of millions. But Davis claims the bankers only told half the story!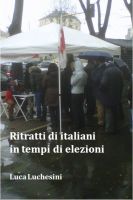 Ritratti di italiani in tempi di elezioni
Brevi ritratti di elettori italiani incontrati in volantinaggi, raccolte firme e altri momenti di campagna elettorale vissuta sul territorio, che anche nell'era delle reti sociali si rivela un metodo insostituibile per tastare lo stato di un Paese. Spero di aver restituito fedelmente la realta' di persone e storie che sostiene il cammino delle idee in generale e della politica in particolare.