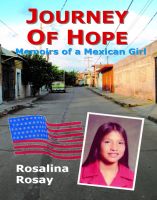 Journey of Hope, Memoirs of a Mexican Girl
Journey of Hope, Memoirs of a Mexican Girl is the autobiography of a Mexican girl who immigrates illegally to Los Angeles, California in the 1970's. Rosalina recounts her early childhood memories in a small town surrounded by farms in the state of Guanajuato, Mexico. Follow along the journey taken by one Mexican girl whose love for learning and appreciation for America will touch your heart.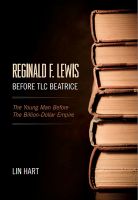 Reginald F. Lewis Before TLC Beatrice: The Young Man Before The Billion-Dollar Empire
Following the 1987 leveraged buyout of Beatrice Foods, Reginald F. Lewis was solidly positioned as CEO of a billion dollar conglomerate and a major player on Wall Street. Still in his forties, with a personal fortune that placed him on the Forbes 400 list, this pioneering African American businessman had achieved unimaginable success without benefit of inherited wealth or family connections.