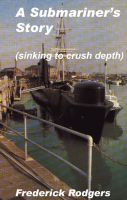 A Submariners Story (Sinking to Crush Depth)(short story)
(4.00 from 2 reviews)
This is a true account of an unexplained dive in the British submarine HMS Alcide. This frightening event lasted only minutes but it felt like an eternity. It took place in 1964 and by Gods grace I survived to tell you this tale.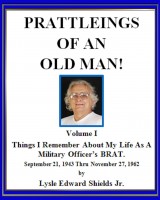 Prattleings of an old man!
(4.00 from 1 review)
PRATTLEINGS OF AN OLD MAN! (Volume I - Things I Remember About My Life As A Military Officer's military BRAT.) Yep, this is a collection many short tales of places I've been to and things I have done. For the simple reason of security I have intentionally renamed some of the people or have simply forgotten their names.