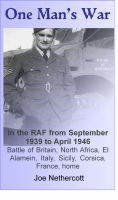 One Man's War - the RAF from 1939-46
The experiences of an ordinary country boy joining the RAF in September 1939, at 18, and within months retrieving crashed planes at the Battle of Britain, then the deserts of North Africa, El Alamein, and invading Sicily, Italy, Corsica and France at D-Day of the South, in August 1944. Along the way getting blown up, bombed, burnt and ill.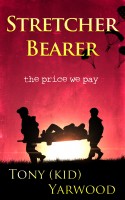 Stretcher Bearer
(5.00 from 6 reviews)
Stretcher Bearer tells of the harrowing journey from the battlefield to a place of peace and tranquillity. The battlefield in question is Darwin Hill and Goose Green and touches on those brave men who carried their comrades from the field of battle and eventually immortality in our countries National Memorial. A truly honest and incomprehensible account of conventional warfare at its worst.