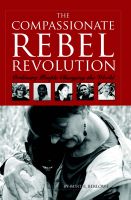 The Compassionate Rebel Revolution: Ordinary People Changing the World
In this compassionate rebel sequel, we look at how millions of individual citizen actions have become a massive social change movement that offers every person a chance to make a difference in the world. We feature 65 everyday heroes who have turned adversity into triumph, compassion into commitment and anger into activism, and whose acts of caring and courage are transforming society.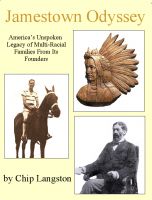 Jamestown Odyssey: America's Unspoken Legacy of Multi-Racial Families From Its Founders
(5.00 from 3 reviews)
Jamestown Odyssey is a ground breaking book on race and family in America. It chronicles the author's journey researching his family's Southern history. When he discovers that he has ancestors and distant cousins in both the black and Native communities, he has to come to terms with his, and American society's, hidden racial prejudices. Many Americans, if they have the courage, will find the same.