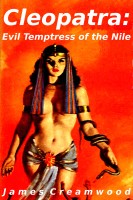 Cleopatra: Evil Temptress of the Nile
by

James Creamwood
This is a story about incest, murder, adultery and other assorted crimes. It is about a vivacious and evil young Queen who used her body to turn aside the tide of Roman destiny and that of the world. Julius Caesar led his famous legions in conquest of the known world before succumbing to her feminine charms. Then Marc Antony threw away an empire and his own honor to follow her to his destruction.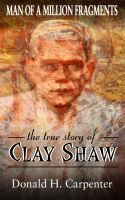 Man of a Million Fragments: The True Story of Clay Shaw
by

Donald H. Carpenter
A biography of Clay Shaw, the New Orleans man implicated in the assassination of President Kennedy. It tells of Shaw's life as playwright and telegraph employee, public relations man, his service during World War II, his spectacular career at the International Trade Mart in New Orleans, life as a gay businessman and CIA information source, through his arrest, trial, and ongoing litigation. Unique!