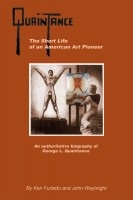 Quaintance: The Short Life of an American Art Pioneer
George Quaintance pioneered a trail in American culture of sweeping range, from study at the Art Students League, to vaudeville, to ballet and modern dance, to becoming a hairstylist to the stars and portrait artist of socialites and diplomats, eventually rising to international recognition as the first modern artist of the male physique. Here is the authoritative record of his remarkable life.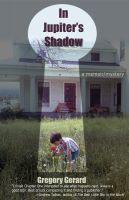 In Jupiter's Shadow
Hiding from others is easy. Hiding from yourself is trickier. Growing up in Western New York in the late '70s/early '80s, Greg is a teenage "detective" searching for self-truth. He confronts Heaven and Hell as he struggles -- within a family full of secrets -- to solve the profound mystery he encounters in the bathtub on the second floor.